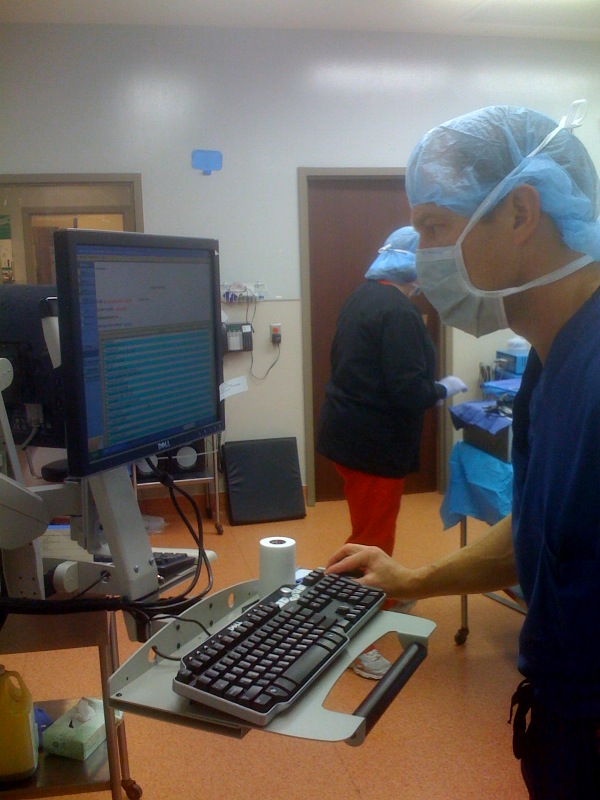 "Having created my Operative Note and PACU Orders
before my assistant closes the wound on a total knee
is truly efficient and way TooCool!!"
Eric Janssen, M.D., SportsMed
The TooCool Surgical Suite solution produces the post operative notes, Discharge Summaries, H and P's, PACU, and other Orders for over one-thousand out-patient and in patient surgical procedures. Each post-operative note solution is customized for each individual surgeon. No two 'template' solutions look the same. The post operative note is digitally signed and completed either directly in the OR, or soon after in the PACU or surgeon's lounge. This ensures 'same-day' processing for insurance payment. One of the largest benefits for the surgeon's is that the post operative note is automatically sent to their office as well as the referring physician's office just seconds after it is generated.

An additional benefit for the surgeon, as well as the Pre-Op staff is the ability to track the patient all the way from the Lobby to the PACU, by checking their Status anywhere, anytime, using TooSUITE (Surgical Unit Information and Tracking Environment). This saves not only time for surgeons and surgical staff, but hard dollars as well; eliminating the need to set up OR suites for procedures that may not occur on time.